About Oja
Support for most operating systems and hardware
Oja Media Server can run on a variety of hardware architectures: x86, POWER, MIPS, and ARM. This is the widest range of supported hardware on the market today.
Besides architectures, Oja Media Server does not limit your choice of operating system: you can install and use it on Windows, Linux, MacOS, FreeBSD, Android.

Windows

Linux
x86_64
arm32
arm64
mips32
mips32le
mips64
mips64le
ppc64
ppc64le

MacOS

FreeBSD
Android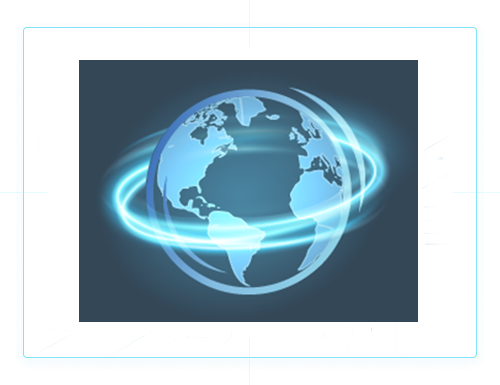 Speed, ease and productivity
This is a small, fast and easy product written from scratch that effectively uses the available hardware and does not require any additional dependencies.High speed, low system requirements and adaptability to physical resources allow you to use Oja Media Server on almost any hardware: only 128Mb RAM is enough to start and work.
From RaspberryPi, MIPS Creator CI20 or another cheap single-board computer to huge and powerful multiprocessor and multi-core servers - Oja Media Server runs everywhere.
Comfort and functionality
Support for all basic streaming media technologies allows you to build any Live Streaming and Video On Demand services based on Oja Media Server. The ease of launching the server exempts you from the need to install and configure any additional programs or libraries. Oja Media Server can be managed through a convenient web interface.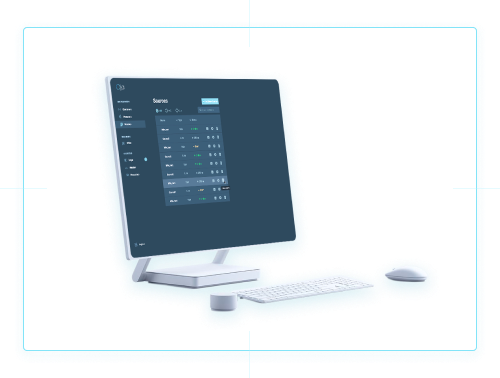 Solutions
Action live streaming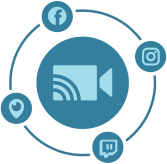 You can are able to distribute media content to thousands of clients all over the world at the same time, manage users, track statistics and configure your server in a convenient web interface.
Data recording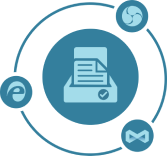 Using Oja Media Server you can record Live streams and save them as files of the required size and duration.
Surveillance & Monitoring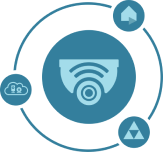 Transform your smartphone or webcam to the video surveillance system: just connect your devices with Oja Media Server and start capturing video, viewing, recording and saving the content you are interested in.
Online Cinemas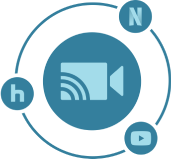 Run Oja Media Server on the chosen cloud server, add required video files and your clients will be able to receive video-on-demand. Oja Media Server handles all the work: from the initial processing of your files to streaming into almost any devices.
Video chats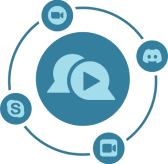 It would be enough to develop the client application in order to create your own video chat. Use Oja Media Server as an your service engine and forget about any work related to the media content distribution
Audio streaming & Podcasts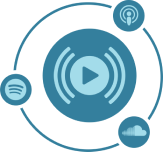 Making a music streaming service is as easy as setting up an online cinema: just upload the needed audio files and add them as sources of Oja Media Server.
Features

Working with live broadcasts
Receiving streams via RTMP an RTSP / RTP protocols from any encoder. Fast transmuxing of incoming streamson the fly. Distribution of streams viaRTMP, RTSP / RTP and HLSprotocols to any player.

VoD broadcasts
Serving video on demand from MKV files using RTMP, RTSP / RTP and HLS protocols. Support for multiple audio tracks and multilanguage with the ability to switch on the fly. Limiting the load on the file system.

Web Interface
Access the media server through any browser. Configure Oja Media Server, monitor load, and manage inbound and outbound streams through a convenient interface.

Distribution of multicast
Set up and broadcast multicast from any incoming stream.

Live streams recording
Saving any incoming stream to files with the ability to customize the recording.
Documentation
We propose to overview of the Oja Media Server documentation. Using it, you can launch the server and perform all its available capabilities.
more documentation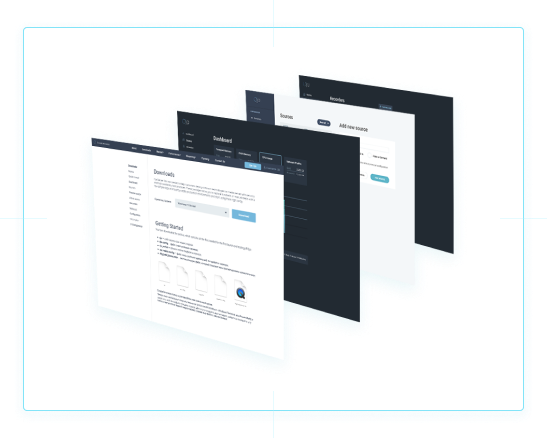 downloads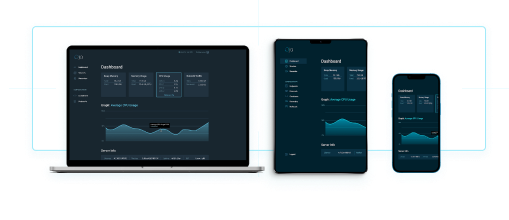 You can download and use the demo version of Oja Media Server without any restrictions.
Contact us
Feel free to contact us for any questions or suggestions.
Estonia, Tallinn, Kesklinna linnaosa, Veskiposti tn 2-1002, 10138
hello@oja.ai